Drug Possession in Tennessee
The difference between misdemeanor Simple Possession and felony Possession with Intent in Tennessee
There is one difference between misdemeanor and felony drug possession: What you were planning to do with the drug. Did you have it for your own personal use, or rather with the intent to distribute or re-sell it?
WHY WAS I CHARGED WITH A FELONY?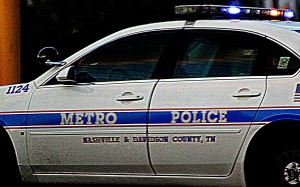 The law sets out certain drug amounts which any amount over that is presumed to be possession with intent to distribute or re-sell. With marijuana, any amount of .5 an ounce is considered possession with intent. 
It is not uncommon for individuals to be charged with a felony, possession with intent in a situation where it is clear they had no intent to distribute or re-sell the drug.
 For example, at
Bonnaroo
each year, thousands of people flock from all over to attend the four day festival. Often they will bring with them enough marijuana to smoke throughout the festival. Hypothetically,
an individual could possess 50 lbs of marijuana and be guilty only of a misdemeanor
,
simple possession
. How? If it was intended for their personal use only. Remember that the burden of proof falls on the State of Tennessee to establish each element of the crime, beyond a reasonable doubt, including whether you had possession of the drug with an intent to distribute.
HOW DO I KNOW IF I HAVE A GOOD CASE?
There are key factors looked at when determining the strength of a case. Simply put, what type of evidence do they have? A few examples:
The

amount

of the drug. Is it an amount that an individual is capable of consuming over a short period of time?
How the drug was

packaged

. Was it in a single bag, or multiple bags? Multiple bags suggest an intent for the drug to be sold.
What else was found during the search? Weighing scales, numerous plastic baggies, and large amounts of cash, are all indicators of drug sales. 
CAN YOU HELP ME?
Yes, we have likely handled hundreds of cases similar to yours. If you have been charged with possession with intent in Tennessee, and need to hire a lawyer, call us today.