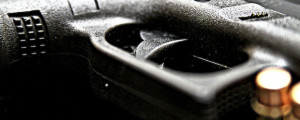 Mandatory incarceration without parole is Tennessee's recent legislative response to gun crime.
"Crooks with Guns" is "the largest investment in crime fighting legislation by the state of Tennessee in more than a decade," according to Tennessee Senate Republican Leader Mark Norris.
This law provides mandatory minimum sentences of 3 to 10 years, when a handgun is possessed or used in a qualifying felony offense. Larger metropolitan cities in Tennessee, such as Nashville, have placed a particular emphasis on punishing weapon related charges in the state.  Furthermore, the State Prosecutor's Office works in tandem with the Federal Government in reviewing and prosecuting handgun offenses. Proper review of your case is imperative, given Tennessee and the Federal Government's tough stance on Guns.