Over the Memorial holiday weekend, Metro Nashville Police Department, the Tennessee highway patrol and other local law enforcement agencies intend on setting up checkpoints around frequently traveled areas each evening over the weekend. Examples of common DUI checkpoints in Nashville typically include checkpoints along West End Avenue, Hillsboro Road, and Broadway. This weekend has historically proven itself to be one of the deadliest weekends throughout the year, with more fatal car accidents than any other holiday. Nearly 50% of all traffic related fatalities involve alcohol as a contributing factor.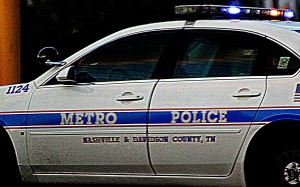 More than just DUI checkpoints
The Tennessee Highway Patrol has also announced that over the holiday they are stepping up efforts enforce the seatbelt law in Tennessee. The net effect will yield not only more people wearing seatbelts, but also more traffic stops which will likely lead to more DUI arrests.
If you have been drinking, don't drive. If you find yourself being stopped at a DUI checkpoint or on the highway, remember your rights. Understand that officers are trained to look for indications of impairment and everything you say will likely be used against you in a court of law. Always be cooperative with the officer – being uncooperative will typically lead to making it more difficult to resolve your case in a favorable manner.
If you've been arrested and charged with a DUI, contact our office for a free consultation with one of our Nashville DUI attorneys.
Our DUI defense lawyers accept cases in Cheatham County and Ashland City, TN, Dickson, TN, Williamson County and Franklin, TN, Wilson County and Lebanon, TN, Sumner County and Gallatin, TN, Rutherford County and Murfreesboro, TN.