The current Tennessee DUI law provides that a police officer may request that a person who is suspected of drinking and driving submit to either a breath or blood test to determine their BAC (Blood-Alcohol Concentration). If the individual elects not to submit to the BAC test they have violated the Tennessee implied consent law and will lose their license for a period of one year.
On May 20, 2011, the Tennessee legislature passed an amendment to the current DUI law in Tennessee. The new DUI law in Tennessee provides that anyone who has a prior DUI conviction, vehicular homicide due to intoxication conviction or aggravated vehicular homicide conviction or any individual with a child under the age of 16 in the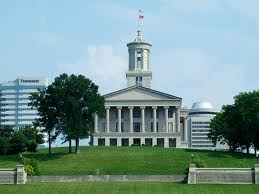 vehicle at the time, MUST submit to either a blood or breath test. The bill (HB 715 and SB 1270) states, in part:
"The test shall be performed in accordance with the procedure set forth in this section and shall be performed regardless of whether the driver does or does not consent to the test."
Certainly, the new law raises constitutionality questions with regards to whether the BAC tests would be admissible at trial. The new DUI law has been submitted to the Governor and will go into effect on January 1, 2012. The full text of the DUI law can be found here: New DUI Law in Tennessee
If you have been charged with a DUI, contact our DUI Attorneys in Nashville immediately for a free consultation and discuss possible defenses to your DUI charge.